A Guide to Getting Started with The Eugene Gleemen
Who's Who
These are the people you should familiarize yourself with as soon as possible, once you've joined The Eugene Gleemen...
Also check below our
Frequently Asked Questions
.
Board of Directors

---



President: Ron Muresan

President of the Board

---

Staff

---



Administrator: Janis Breedlove

Administration

---

Music Team

---



Music Director: Dr. John Jantzi

Director

---

Section Lead

---



Section Lead Tenor 1 : Trey Imfeld

Section lead for Tenor 1

---



Section Lead Tenor 2: George McCully

Tenot 2 section lead

---



Section Lead Baritone: Evan McCarty

Baritone Section Lead

---



Section Lead Bass: David Herbert

Bass Section Lead

---

Choir Administration

---



Historian: George McCully

Historical physical items and records present Administrator.

---
View the full list of The Eugene Gleemen Office Holders
---
FAQ for Prospective and New Members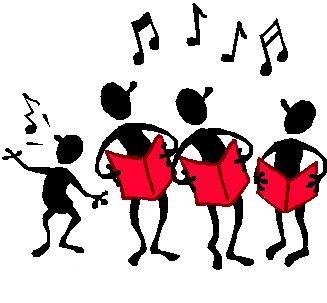 What does it cost to be a Gleeman?

Dues are $40.00 per "semester" (September and January), most members just make a single annual payment in Sept. Members, dues are optional the first "semester'.


What are the age limits and other requirements of membership?

There are really on1y two requirements... you must be male to be a Gleeman and you must take joy in singing. We welcome all guys from high-school age on up.


How do I audition to join?

There is NO auditioning! The Gleemen chorus is open to receiving new members the first month of our fall and winter "semesters". Just visit our rehearsals and sing with us for a few weeks... you'll quickly discover for yourself if you are a Gleeman.


What musical background must I have?

Anything above the ability to hear your part and carry a tune is a plus. It is helpful (but not necessary) to be able to read music. Some of our members had not sung since high-school choirs, many have sung only in church choirs, and several have sung in large concert choirs. while some have formal musical training, many of us are "shower singers".


I'm not sure what part fits my voice range.

Not a problem. We're seated in sections, by part, so everyone is surrounded by others singing the same part. It is not uncommon for newcomers to switch to higher or lower sections after a rehearsal or two.


What kinds of music do the Gleemen sing?

The Gleemen have always sung a mix of music, oftentimes older pieces, arranged and performed in a traditional "glee-club" style. Our present director, John Jantzi, has us performing many newer, popular musical numbers and styles... western tunes, Broadway musical songs, rock 'n roll, folk songs, Beatles numbers and many more. Some old familiar tunes, some new stuff, some sacred, mostly secular... a fun and interesting mix! Our programs do not rate high on a difficulty scale... the varied experience and abi1ity levels of our members lead us to perform pieces that are challenging enough to be interesting but not difficult. As an aid in learning new programs, on-line practice tracks are usually posted. After you get a new login email you will have access to those tracks under the Heading "Members" then "Song Library."

What about costumes and uniforms?
We have 3 standard outfits:
FORMAL wear is black tuxedo with white shirt, black or red bow-tie and cummerbund, black socks and shoes. Many members have real tux pleated-front shirts with studs, super shiny tux shoes and "tied" tux ties... however, street shoes, plain white shirts and c1ip-on ties are common as well. It's not uncommon for retired Gleemen to have turned in their old tuxes. Check with our President as to availability of a used one. Formal wear rental places frequently sell their used apparel. Some of our recent new members report that Penny's offers a line of inexpensive tuxes and accessories.
NOT-SO-FORMAL garb is medium gray slacks, white shirt, burgundy-red tie with a blue blazer jacket.
CASUAL (summer) wardrobe is suntan-khaki slacks, brown socks with brown shoes or sandals and a Green "Eugene Gleeman" golf shirt (ask the "Costumer" to buy a shirt.) While not a part of our uniforms, Gleemen T-shirts are also available for members to purchase.

What is the Gleemen's performance schedule?

We generally do 2 fall concerts in late November or early December, a series 3 or 4 of holiday musical presentations in senior Centers before Christmas, a Valentine's ball performance, banquet and dance in February, 2 spring concerts in late May or early June, a couple of appearances at the Em's baseball games and various U of O athletic events to sing the National Anthem and a gig at the Lane County Fair. Not every Gleeman manages to sing in every concert. However, the quality of our presentations depends upon music from a FULL chorus. Members are asked to feel committed to as many concerts and rehearsals as possible.


What are the rehearsal demands of my time?

While we do not have "roll-call" rehearsal attendance requirements, members are asked to be diligent in attending as many practices as possible. Regular 2 hour weekly, evening rehearsals run from early September through early June. There's always a 2-3 hour final rehearsal before our 3 major performances. Special rehearsals might be called as needed for "fixing broken parts" or for additional performances. Personal practice time at home with your piano or rehearsal tracks is encouraged.


What other things might I find myself doing as a Gleeman?

While most of our performances are local, we sometimes do programs out of town... Florence, Newport, Bend, Portland, Cottage Grove... It's not uncommon for the group to be asked to sing at the Memorial Service of former members. We usually include a number of solos in our programs... guys who are interested should not wait to be asked, they need to let the director know if they'd like to perform in that manner. Also, there are many opportunities for those with an ability and a willingness to bring other special musical talents to the group... instruments, yodeling, dancing... who knows? *As with any group, there are always volunteer positions open for various tasks and committee functions... seniority IS NOT a prerequisite (some of our current board members have been singing with the group less than a year)!


What if I've questions that aren't addressed here?

Ask ANY Gleeman, we love to talk about ourselves almost as much as we like to sing. Also, spend some time on this website.


How are the Gleemen funded?

While membership dues and concert ticket sales are an important part of our revenue, we depend upon donations and sponsorship to round out our budget. As a registered non-profit organization, all donations are deductible and we are part of the Oregon Cultural Trust (http://www.culturaltrust.org/), which allows donors a generous state tax benefit.


What are Gleemen funds used for?

Director's and accompanist's salaries, purchasing new music, rental of rehearsal and performance sites, guest performers at concerts, maintenance of sound and lighting equipment and, our favorite: Every year we provide $1,000 to $1,500 in grants to local school music programs.

THANKS FOR YOUR INTEREST, AND WELCOME